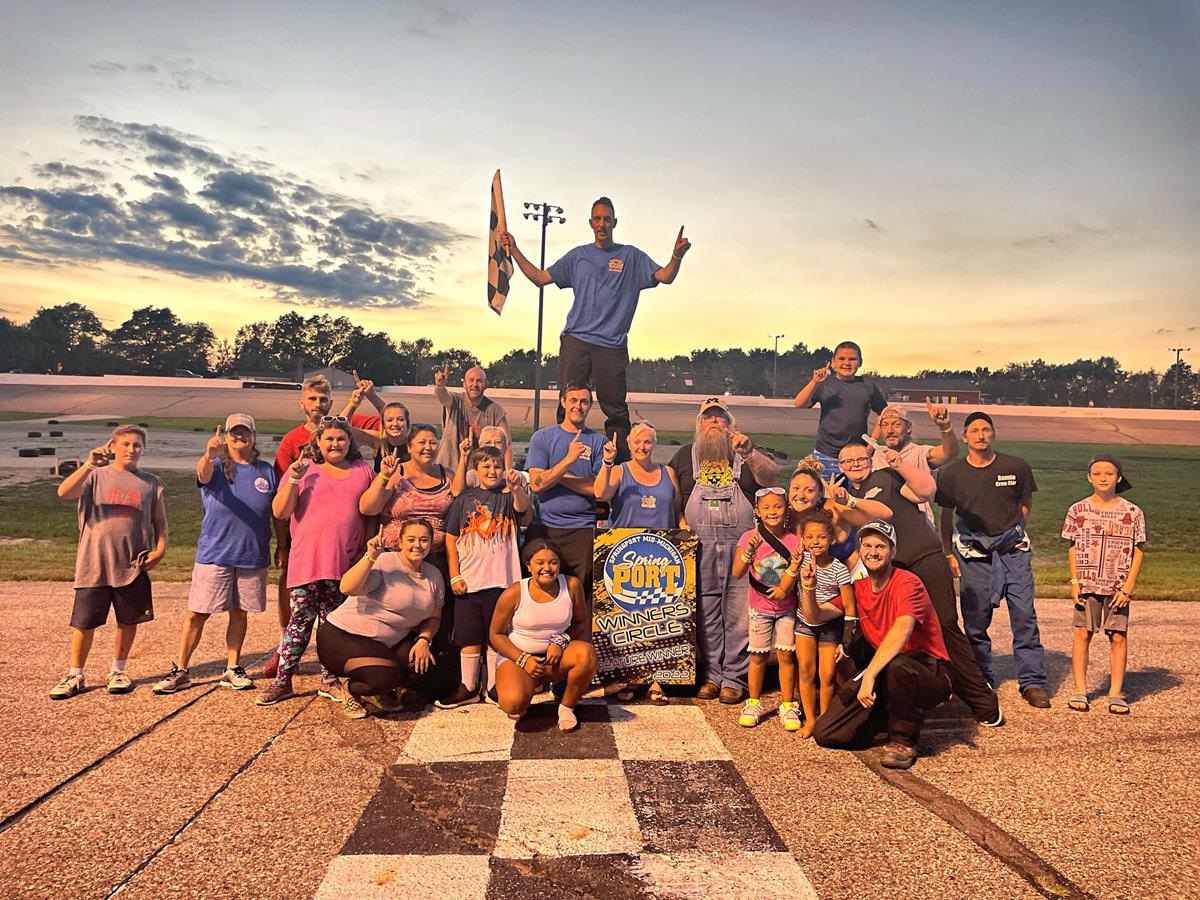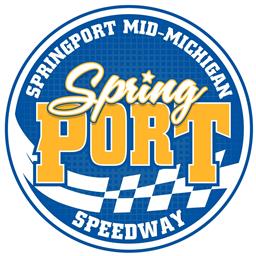 8/11/2022
Springport Mid-Michigan Speedway
---
Redemption for Trudell on Autograph Night
On a day with perfect weather for racing, the stars would come out for Autograph Night at Springport Mid-Michigan Speedway. After a chance for the fans to meet the drivers, they would then put the helmets on and go to war.
The first feature of the evening would be the Dragon Racing Fuel Street Stocks. The race would feature a tremendous battle between Buddy Head and Gabe Carr. Carr had won one feature earlier in the season, but it was by virtue of a disqualification and was looking to finally get the checkered flag on the track. Unfortunately the determination of Buddy Head was not able to be overcome on this occasion. Carr would settle for second with Race Bible, Norm Overhiser, and Montie Matthews completing the top five. Lucas FIscher and Bible would win the heat races with Buddy Head topping qualifying with a 16.582.
The Auto Lab Late Model Sportsman would be next up and this would be a story of redemption for Defending Track Champion John Trudell. The week before Trudell had a momentary mental lapse by his own admission and gave up a victory to Jerry Pierman. This time though, Trudell refused to be denied, driving to a dominant victory. Jerry Pierman would back up his victory with a second place finish, claiming the points lead. Lane Head had a season high third place finish, with Matt Stanton and JD Hancock completing the top five. Heat races were claimed by Jerry Pierman and Keith Wilfong. Pierman would also set the mark in qualifying with a 16.065.
Daniel Abercrombie won a hard fought Port Stock C Feature over Amanda Weatherwax, Corey Gaskell, Bennie Miller, and Gabby Hill.
The B feature would see a strong performance by Josh Sattler, matching second place finisher Brad Robison's two feature wins by picking up his second of the season. Tim Lyon, Ashley Walters, and Keera Allen completed the top five runners.
The Port Stock A Feature was a race to the front from the fastest four front wheel drives in Springport. Gavin McGuffey would be the quickest to the front. With the help of some lapped traffic and masterful use of the different grooves at the .375 mile banked oval, McGuffey would claim his second victory of 2022. Ryan Drumhiller set a season high finish of second to help reinforce his lead in the points chase with just a few points nights left. Ryan Osborne was third with Gord Alblas and Tyler Reading closing out the top five. Heat races went to William Trudgen, Keera Allen, Mike Cloutier, and Gavin McGuffey. Ryan Drumhiller was quickest in qualifying with a 17.712.
The T&N Dairy Kreme/Riverside Gear Mini Wedges were in action earlier in the afternoon on the .072 mile dirt oval. Abbey Meyers won the Senior Division feature over Chase Urmanic and LJ PIerman. Heat races were won by Bobby Johnson (Heat 1 and 4), Abbey Meyers (Heat 2), and Hunter Pierman (Heat 3).
The Junior Division Feature was claimed by Dylan Casaday over Peyton Robison, and Owen Ritter. Heat races were won by Brooklyn Pierman (Heat 1 and 4), Peyton Robison (Heat 2), and Casaday (Heat 3).
---
Submitted By: Chris Fobbe
Article Media
Back to News